DELIVERY MEANS MOST

JOHN CANACOTT GIVES A PERSONAL VIEW ON INTEGRATED MARKETING COMMUNICATIONS. IT'S ALL ABOUT AGENCY-CLIENT COLLABORATION
If a doctor breaks bad news to you and tells you that you have a serious condition and asks do you want to see a specialist or a generalist, what's your answer? In reality, you may start out with the generalist (possibly the person that first broke the news) and then realise you need or want a specialist, either as well, or instead.
From an agency perspective, the concept of a specialist agency is one that focuses on one or perhaps two disciplines and offers a supernormal level of expertise in a defined category. On the other hand, a 360-degree generalist will probably offer more services and be expected to deliver to a high level and possibly be prepared to defer to a specialist from time to time.
In a market the size of Ireland, we know that if we specialise too much then there is a good possibility that the niche may be too small to allow a specialist business to thrive, unless they charge supernormal fees, not easy either. From an IMC perspective, what's interesting is the reaction of people to the 360-degree versus specialist offering.
Firstly, the gut reaction for most people is to say "I would prefer a 360-degree agency" or "I have a 360-degree agency". But when discussed further, there are also usually a number of specialists being used. In a Fortune 500 companies' survey, the average client had 17 agency relationships. My research shows most clients in Ireland have multiple relationships too.
Very few Irish companies have only one agency. Sticking with my own doctoral research studying various forms of IMC strategy and implementation, it appears to show IMC seems to be the rational choice of clients for various reasons from time management, budgetary efficiencies to cohesion of strategy and content. From an agency perspective, it seems to stack up too, with all the services under one roof offered seamlessly to a client.
Yet we still see much business being tendered and awarded in lots broken down by discipline. Is this because clients don't feel they can get the best in class from an IMC agency, or is down to perceived risk? It's actually about a lot of things, including the client organisation structure – it can be difficult to match an IMC offering to a silo organisation and interpersonal relationships, measurement – but trust, credibility and quality are high up the list.
It could just be a transition period and soon we could see full IMC as the norm. If we do, it will be bucking the model where concentration of industry actually spawns specialists, which is what happened among some newspaper, airline and drinks brands. Tim Williams wrote: "Agencies that persist in trying to fund an expensive full service model must come to terms with the fact that we are now in an age of specialisation – and we are never turning back."
It also concerns how we define IMC for service offerings. The term may become so lenient as a category descriptor that it means little. To put it another way, IMC could see agencies trading under the term but each may offer quite different services: integrated marketing services means a bundle of services but not much else, a bit like below the line (BTL).
So we probably are in a transition, but this has been going on for a long time. It's interesting to read that the same topics of integration were being discussed back in the 1960's by both practitioners and academics. If you think back 25 years, a "full service" agency offered advertising, BTL and media services all under one roof, a form of IMC at the time.
In fact, the only major service not included was PR.
My current research, which broadly ties in with research in other markets, shows that many clients do not believe that they can get best of breed services all in one agency, which may not be surprising when one considers there are actually more specialist disciplines than ever.
Enter the agency of collaboration?
As Williams said, it could be argued the agency of record concept is moving to an agency of collaboration, with responsibility for planning and delivery across all media (paid, owned and earned), irrespective of in-house or outside services. For this to operate successfully, it needs an agency or other entity than can plan and deliver right across the communications spectrum, including PR, which for some reason frequently gets excluded in IMC.
Ultimately it's not just about what an agency can do, it's about what an agency can deliver.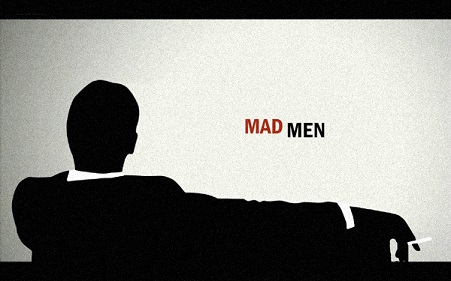 DAYS OF YORE
How an agency was run in the days of Mad Men is a distant memory. Not only is the endless wining and dining end of things no more, but today's agency is expected to be expert in every aspect of the business, not least integrated marketing communications – IMC.
John Canacott is managing director of Publicis D and a non-executive director at Real Nation. He holds an MBA from Durham University Business School, where he is completing a doctorate in IMC and structural integration studies.