FAR REACHING CONTENT

ROBBIE SMYTH ON WHERE THE JOBS IN MEDIA WILL BE IN THE FUTURE
Those who remember the chorus line "Video killed the radio star" know that media death knells are nothing new when it comes to technological change. We also know that there are jobs in media. The secret to success is embracing the change and adapting to it. Sometimes the change is disruptive, as the printing press ended the business of copiers and scribes.
But more often the wolf cries are too shrill. When commercial radio started in Britain, news bulletins were prohibited until after 7pm, in preference to the commercial needs of morning and evening newspapers who feared losing an audience. When terrestrial TV started, the death knell of radio was predicted with cinema on the terminally ill list.
There have been so many predictions on the death of TV near and far, but the industry is alive, growing and hiring. The work is short-term, relatively low paid, with long hours, but it is exciting and you get to see a finished product. Media platforms are changing, the creative industry worker today has to adapt. What hasn't changed is the power of content.
What has changed is how that content is created and consumed. In Griffith College and in other universities all over Ireland there are few students with a morning newspaper they paid for in their hands. There are though smart phones, laptops and tablets with students grazing the news all day. Media dinosaurs – the over 40's – like news first thing, on radio and in print. The radio audience is changing. Oldies like Morning Ireland, the new news media consumers listen to the Five Word Weather and Rory with the Story on Spin FM. There has never been a more challenging time to work in media or a more interesting one. Newspaper circulation and readership are declining. No one can tell you with certainty where the bottom lies in this process. There will though be casualties and less daily titles in newsagents.
Radio audiences in Ireland are robust, but niche stations like Spin and Nova in Dublin pull listeners from the ailing 2FM. In the case of Spin, Denis O'Brien's station is winning the vital battle of the emerging new teenage audience. Regional radio is still diluting the reach of RTE outside Dublin and the BAI had three formal bids for the Sunshine 106.8 licence.
The TV audience in Ireland is up, with adults watching eight minutes more TV daily in 2012 than 2010, TAM Ireland reports. The figures also show a huge audience for RTE and TV3 content, compared to its international competitors on cable and satellite.
In terms of the changing media landscape, there are four issues to consider. The first is the seismic change in how and when audiences get news. As paid-for daily papers struggle, audiences grow for mobile apps like the Journal.ie and RTE News Now. Distilled Media, which owns Daft.ie, the Journal and Boards.ie, has 3.65 million views a month. These content hungry platforms will need more modern 'scribes' to fill their audience needs.
What media will audiences pay for? Customers are locked in paying mobile phone, Sky and UPC subscriptions but few other content providers are able to do likewise. It brings us to the third issue: revenue streams. If people won't pay for content, media owners need to generate ad revenue. Nielsen figures for July showed the Irish advertising market stabilised in the first five months of 2013 at €314 million. So maybe we have hit bottom in this key area.
Next are new areas of communication. Griffith College students are trained to create news for Twitter, blogs, radio, TV and print. When they graduate they can write, take photos, record broadcast interviews and edit content for various platforms. We have adapted to the changes and have increased the student effort in terms of TV production and social media skills.
The key for student employability is being able to create appropriate content for a particular audience niche on the right platform. Content is still king and needs to be mastered across multiple disciplines. One example of the power of content is the work of Paul Howard, aka Ross O'Carroll Kelly. What started as a small column in the Sunday Tribune now commands a whole page in The Irish Times Magazine on Saturdays. It is also a series of novels, a play and a hilarious twitter feed. Same content, multiple platforms.
Making content across platforms is the media skill of the 21st century.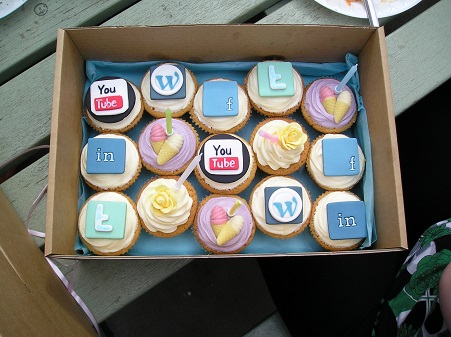 BEING SOCIAL
Colleges must appreciate the role social media and blogging plays in today's media. Content needs to be mastered across multiple disciplines, even when it is the same content.